Best Attractions in Benidorm from your La Caseta Holiday Apartments
2023-03-07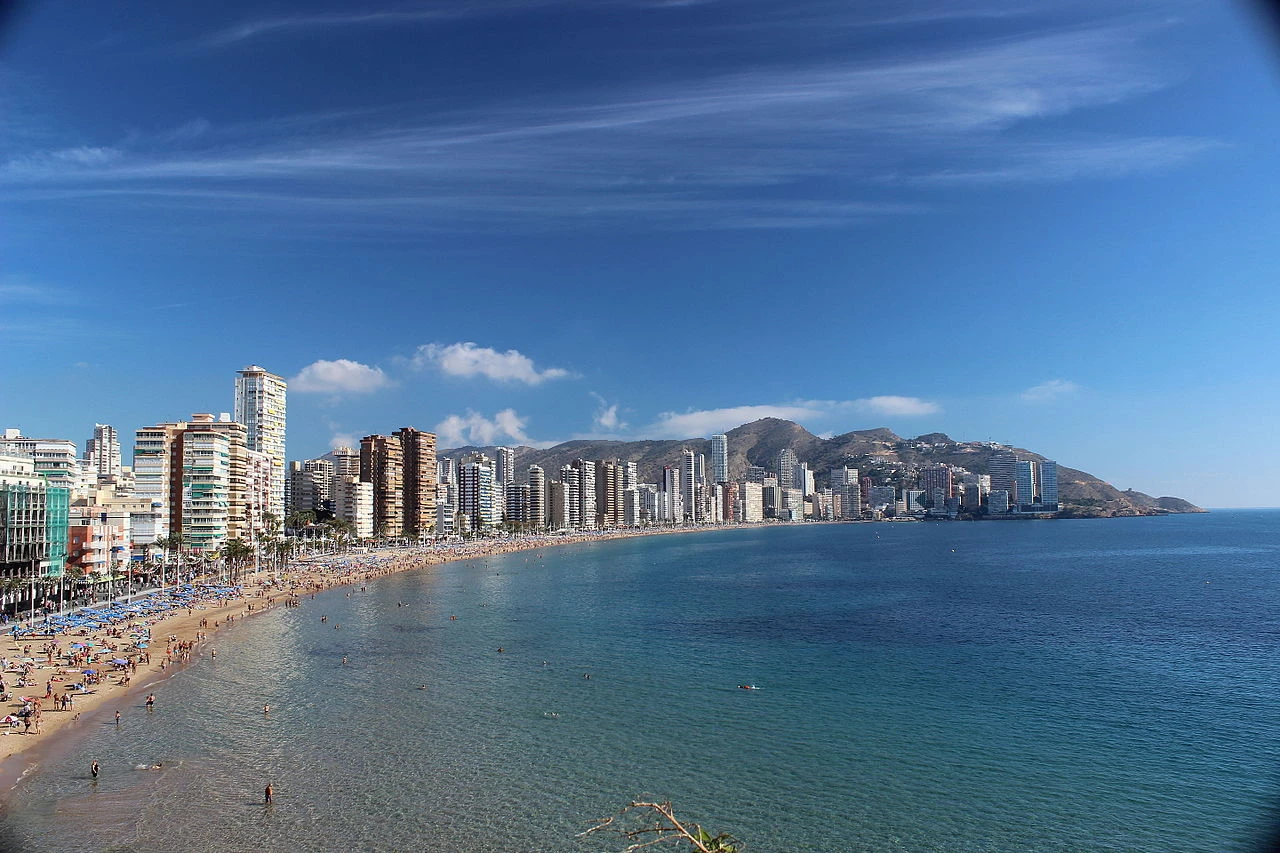 Explore Benidorm's Top Attractions
As you make your way along the AP-7 motorway towards Benidorm from Alicante on Spain's Costa Blanca, you'll catch a glimpse of a stunning North American-inspired skyline. This is the original package holiday destination that has come a long way from its fishing village origins in the 1960s. Today, Benidorm welcomes around five million visitors each year and boasts more hotel capacity than any other European destination except for London and Paris.
Split into three parts, the resort consists of Playa de Levante and Playa de Poniente, with the Old Town nestled in between. If you're looking for lively nightlife, head to the Levante side, while Poniente offers a more relaxed experience. The charming, cobbled streets of the Old Town contrast with the beautiful beaches, making Benidorm a unique and vibrant destination.
Once infamous for its lager louts and wild nightlife, Benidorm has successfully transformed into a family-friendly destination. Older visitors also flock to the resort during the summer months to escape Northern Europe's harsh winters. Whether you love or hate Benidorm, it's definitely worth experiencing it for yourself.
Top Benidorm Attractions
Beaches: Enjoy the stunning blue flag beaches with fine, golden sand that are cleaned every night by a team of workers. Playa de Levante and Playa de Poniente are the main two, while Playa de Mal Pas is a small, sandy cove below the Old Town.
Theme Parks: Benidorm is home to some of the best theme parks in Europe, which are sure to keep children and adults entertained for hours.
Terra Mítica is a must-visit, with five different zones themed around civilizations like Rome, Greece, and the Mediterranean Islands.
Aqualandia is a fabulous water park with slides catering to all age groups, and Mundomar offers marine animal shows that are a hit with children.
Night Club:
Benidorm Palace: This is the ultimate evening entertainment venue for adults, offering great performances by professional dancers and entertainers. Enjoy dinner and a show at this premier venue in Benidorm.
Excursions: Take a break from the beach and theme parks and explore some of the nearby towns and cities. A half-day trip to the charming village of Guadalest in the mountains is highly recommended, and a full-day excursion to Valencia, Spain's third-largest city, is also popular. If you prefer to explore by local transport, visit the lovely towns of Altea and Villajoyosa.


Getting to Benidorm
By Aeroplane: For the easiest, most comfortable transfer from Alicante Airport to your accommodation in Benidorm book a car with Shuttle Direct. You'll avoid the usual queues at the taxi rank and your English-speaking driver will meet you in the arrivals lounge and take you to his car. For a cheaper option you could try Shuttle Direct's group transfer service.
By Road: La Caseta Holiday Apartments are just a 40-minute drive from Alicante Airport along the toll road. Pre-book a shuttle or private transfer with local operator Shuttledirect for great value for all group sizes.
By Bus: The Benidorm is connected by bus to most major national destinations, and some international routes.
By Train: Although there are no trains operating directly from the airport, you can travel into the center of Alicante and hop on the L-1 TRAM service, which travels along the coast as far as Denia. The journey to Benidorm takes about 90 minutes.
Accommodation
Stay at La Caseta Holiday Apartments in Benidorm and explore all that this vibrant destination has to offer. From stunning beaches to thrilling theme parks, there's something for everyone in Benidorm.
Photo credit [Creative Commons]: Miguel Hermoso Cuesta