Discover the Fun and Funky Side of Benidorm at La Caseta Apartments
2023-02-28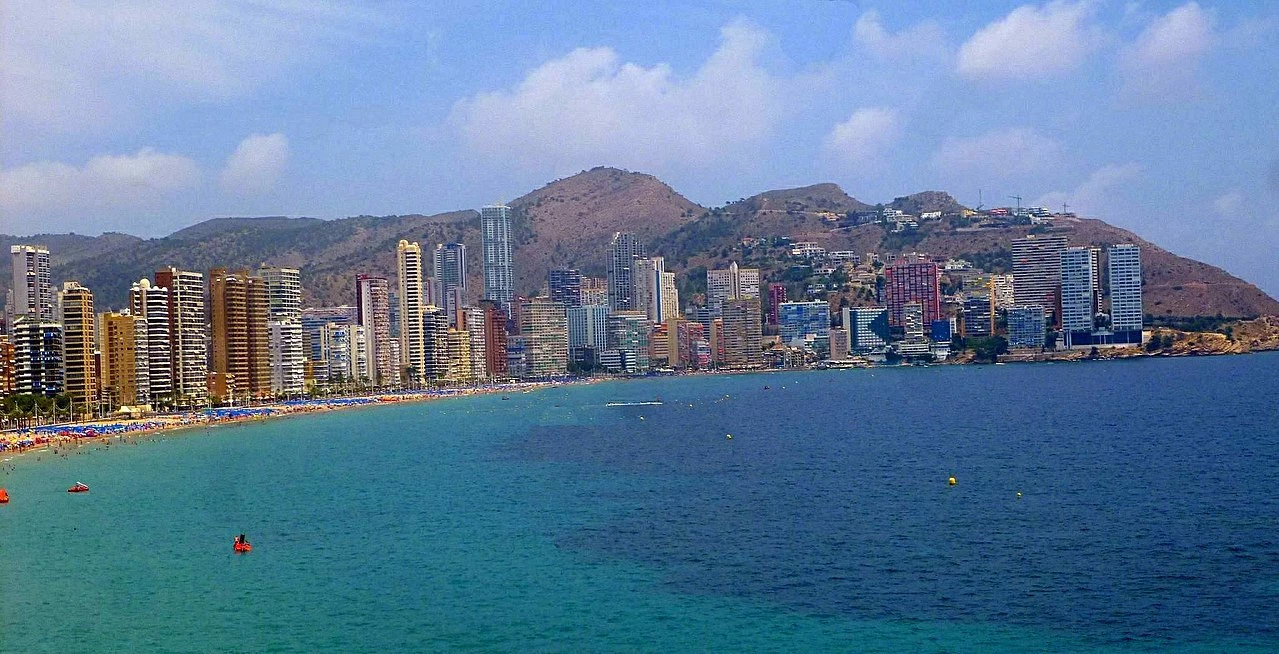 Photo Credit: Zarateman
Welcome to the fun and funky world of La Caseta Apartments, the coolest place to stay in Benidorm Old Town! Situated in the heart of the action, our apartments are the perfect base for your Spanish adventure, whether you're a seasoned traveller or a first-time visitor.
First things first, let's talk about our location. Benidorm Old Town is where the real action is - this is the place to be if you want to experience the true spirit of Spain. Our apartments are right in the heart of it all, surrounded by tapas bars, theme parks, and of course, plenty of sun, sand and sea.
Now, let's talk about the apartments themselves. All our apartments are fully equipped with everything you need to make yourself at home, including a equipped kitchenette, bathroom, and comfortable beds.
But what really sets La Caseta Apartments apart is our playful and fun-loving vibe. We're all about having a good time, and we want you to feel that energy from the moment you arrive. Our staff are some of the friendliest and most welcoming you'll find anywhere in Spain, and we're always on hand to help you make the most of your stay.
One of the things we love most about our apartments is our pool area. It's the perfect place to soak up the sun, sip on a cool drink, and take in the cool vibe of the Mediterranean; so you can really indulge in some serious relaxation!
Of course, we know that not everyone wants to spend all their time lounging around (although it's pretty tempting!). That's why we've got a range of activities and experiences to help you make the most of your time in Benidorm Old Town. Whether you're a foodie, a culture vulture, or a action freak, we've got something to suit.
For foodies, we can arrange tapas tours of the Old Town, where you can sample some of the most delicious and authentic Spanish cuisine around. We can also recommend some of the best local restaurants and bars, whether you're looking for seafood paella or a glass of sangria.
If culture is more your thing, we've got you covered too. The Old Town is home to some of the most beautiful and historic buildings in Benidorm, including the blue-domed church of San Jaime and the iconic Mirador del Castillo viewpoint. We can arrange guided tours of the area, or you can explore at your own pace.
And of course, we can't forget about the nightlife! Benidorm Old Town is famous for its buzzing bars and clubs. Whether you're into dancing or karaoke, we can recommend some of the best spots to let your hair down and party like a local.
So there you have it - La Caseta Apartments, the most fun and funky place to stay in Benidorm Old Town. We can't wait to welcome you and show you all the amazing things this vibrant and exciting corner of Spain has to offer. Get ready to live life to the fullest - with a little help from La Caseta Apartments!
Photo Credit [Creative commons]: Zarateman