Summer Vibes at La Caseta Apartments: Pool, Beach Fun, and Relaxation Galore!
2023-05-10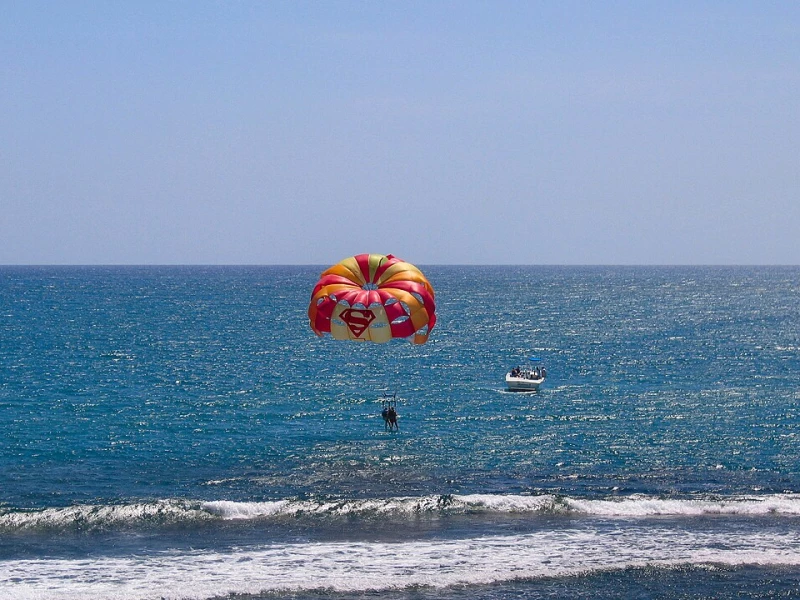 Ronald Saunders
Hello, amigos! It's that time of year again – the sun is shining, the skies are blue, and the days are long and lazy. At La Caseta Apartments in Benidorm Old Town, we're all about soaking up those summer vibes and making the most of every moment. Whether you're in the mood for a day at the beach, or simply lounging by the pool with a good book, we've got you covered. So grab your sunscreen and your shades, and let's dive into all the fun and relaxation that summer has to offer!
Let's start with the pool – the heart and soul of any summer vacation. At La Caseta Apartments, we've got a sparkling pool area that's perfect for cooling off, catching some rays, and having a good time. With plenty of sun loungers and umbrellas, it's the ideal place to hang out with friends or family and enjoy the Spanish sun. Plus, with our friendly staff on hand you'll never have to leave the pool area (unless, of course, you want to).
But what's a summer vacation without a day at the beach? Lucky for you, Benidorm Old Town is home to some of the most beautiful beaches in Spain, with crystal-clear waters, golden sand, and plenty of opportunities for fun in the sun. So whether you're in the mood for swimming, sunbathing, or building sandcastles with the kids, we've got you covered.
Of course, if you're feeling adventurous, there are plenty of beach activities to choose from as well. How about a banana boat ride, where you and your friends can hang on for dear life as you bounce over the waves? Or maybe you'd prefer parasailing, where you can soar above the ocean and take in the breathtaking views of the coastline? And for those who want to explore the underwater world, there's scuba diving – where you can get up close and personal with colorful fish, octopus, and even shipwrecks. Whatever your preferred activity, its going to be fun.
But we also know that sometimes, the best thing to do on vacation is absolutely nothing. And that's okay too! At La Caseta Apartments, we understand that relaxation is just as important as adventure. So if you'd rather just sit back, sip a cocktail, and let the kids splash around in the pool, we've got you covered. Our apartments are fully equipped with everything you need to make yourself at home, including a kitchenette, bathroom, and comfortable beds. So you can unwind in the privacy of your own space, and enjoy the peace and quiet of a lazy summer afternoon.
And when it comes to evening entertainment, Benidorm Old Town has plenty to offer as well. Whether you're in the mood for a romantic dinner under the stars, a family-friendly show, or a night of dancing and partying, you'll find it all just a short walk or taxi ride away. And when you're ready to call it a night, you can head back to La Caseta Apartments, where the comfortable beds and peaceful surroundings will ensure a good night's sleep.
So there you have it, amigos – summer vibes, pool parties, beach fun, and relaxation galore! Whether you're a seasoned traveler or a first-time visitor, La Caseta Apartments in Benidorm is the perfect base for your Spanish adventure. With our prime location, friendly staff, and range of activities and amenities,
Photo Credit [Creative commons]: Ronald Saunders from Warrington, UK, via Wikimedia Commons